Lyta Baby mama' Kemi has dragged her baby daddy and his management through filth once again.
The aggressive dragging began when Kemi called out Lyta on Social media for being broke and unable to provide #13,000 for his son first birthday party.
According to Kemi, Lyta cannot even afford their baby's monthly upkeep not to talk of her monthly baby mama allowance.
Netizens were still recovering from the shocking revelation when Kemi hit them with another. She revealed that she took Care of Lyta broke ass and his wicked management when he had no penny to his name.
She also disclosed how Lyta pressured her to have a child from him and has now abandoned her with the baby boy and all the responsibilities.
Kemi made it Crystal clear that she could afford to take care of their Child, but once in she expects Lyta to chip in his part as her baby's daddy.
See All Her Posts Below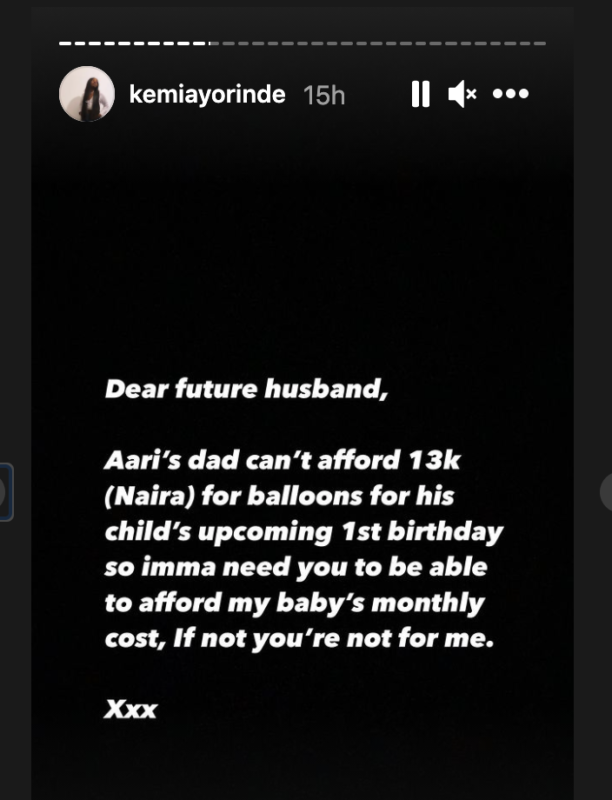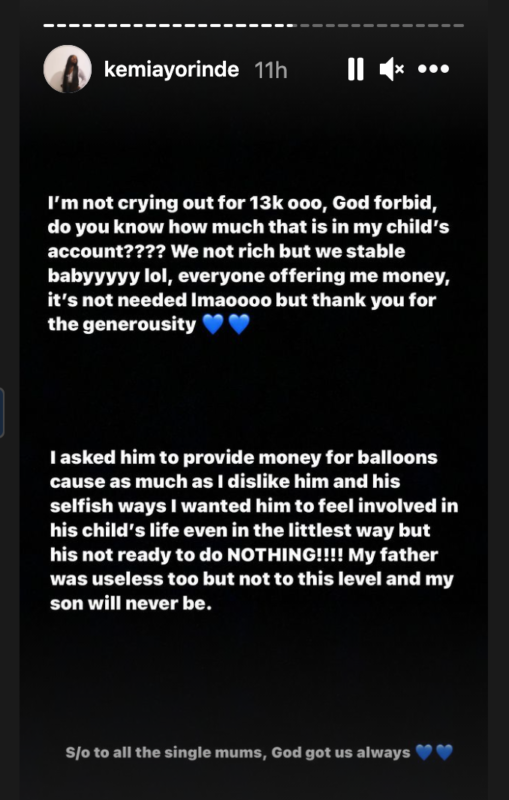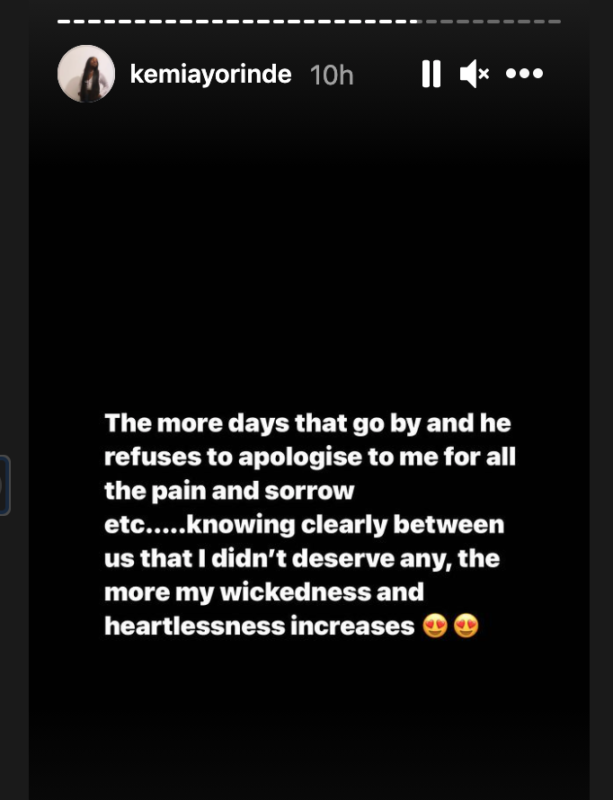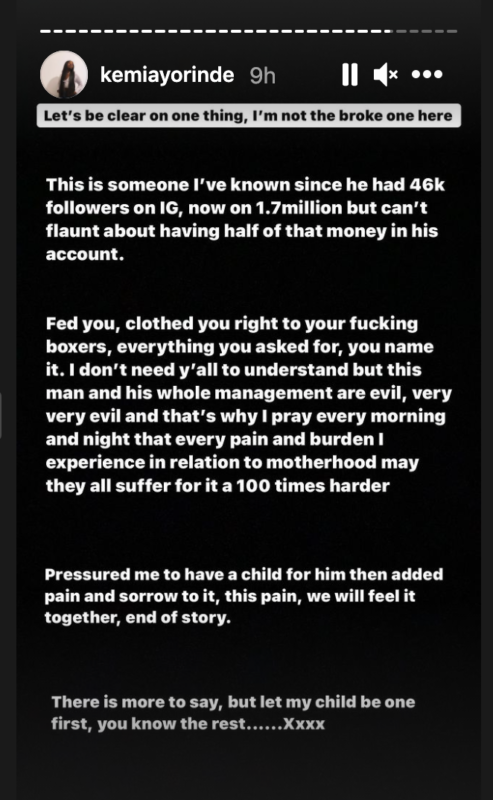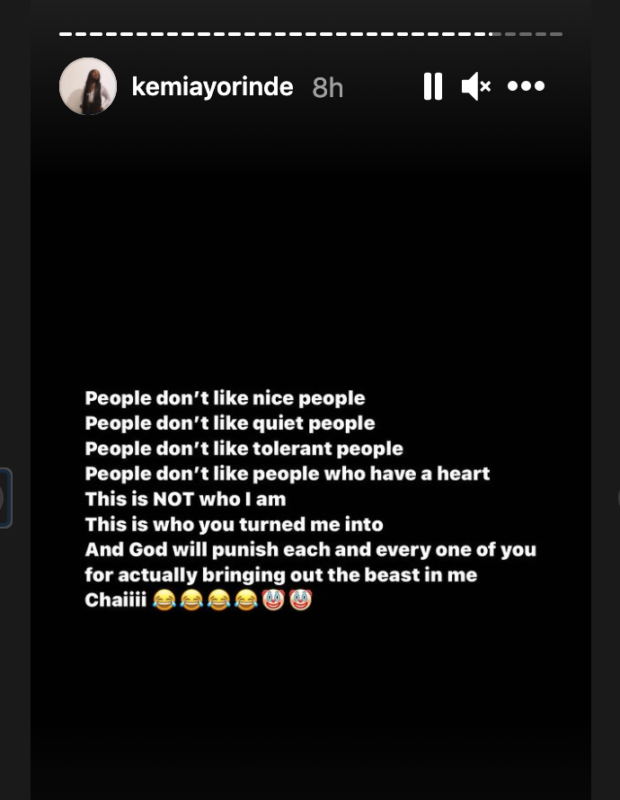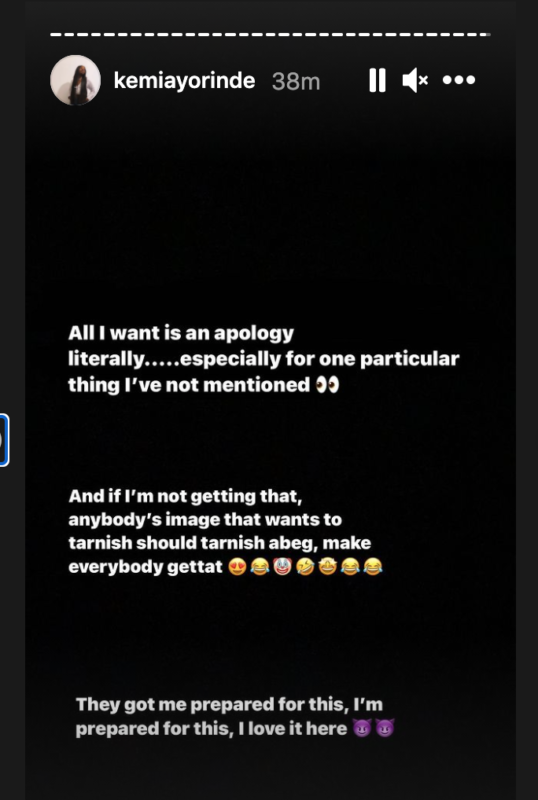 Kindly Drop your comment below;