Marlian President is currently being dragged on Twitter.
Once again, Naira Marley is being dragged for sharing some of his dirty thoughts, thoughts that are better left hidden even after they have been filtered.
In the early hours of Sunday morning, The Soapy singer hopped on Twitter to talk brag about his private part, sex, and of course, all the women he has slept with.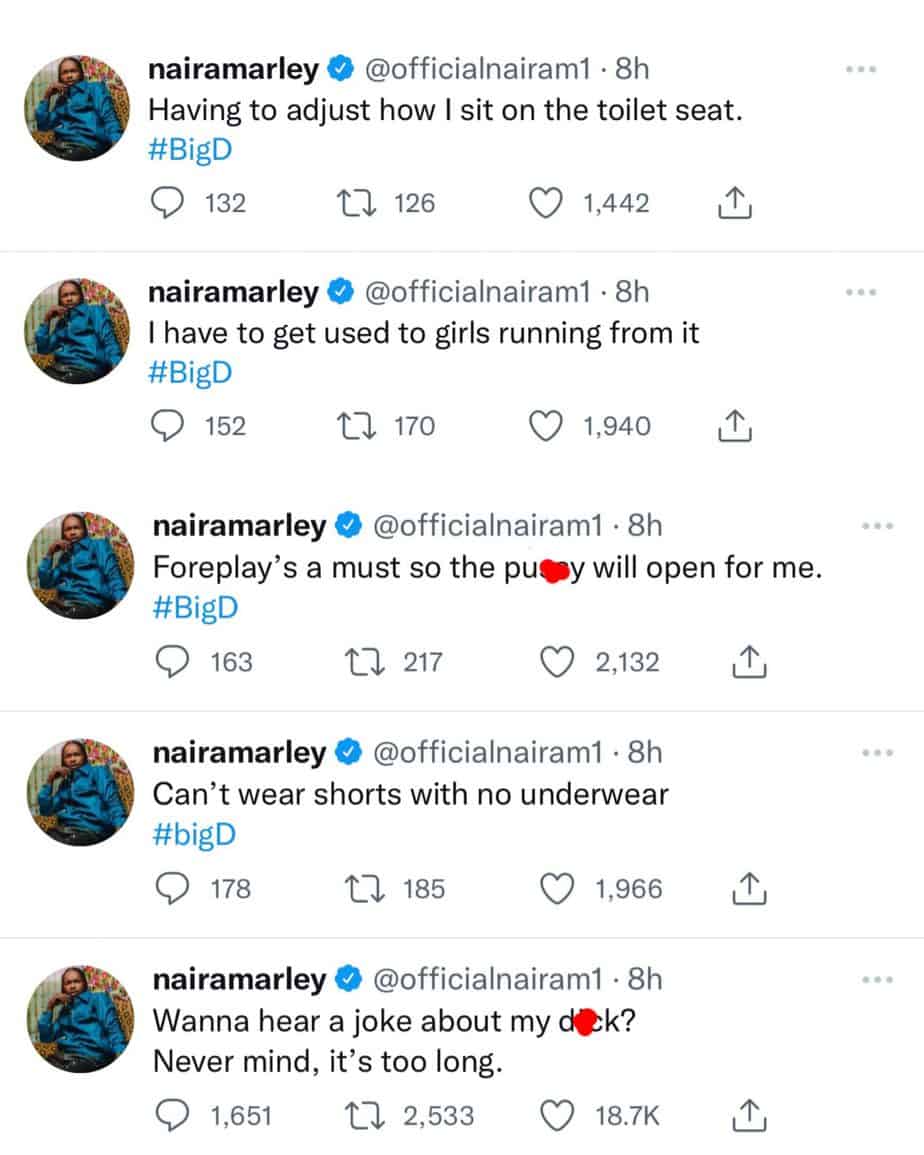 Some Twitter users felt Naira Marley chose the wrong day to exercise his freedom of speech right.
A Twitter user identified as Kingsley implied that Naira Marley is one of the reasons the FG never wanted to lift the Twitter ban in Nigeria.
He noted that four days after it was lifted, Naira Marley crawled out from where he was hiding to share his dirty fantasies.
Kinglsey revealed that even after another fan begged Niara Marley to delete his tweets and keep the Sabbath Day holy, Naira went ahead to post more dirty dirtier thoughts than the first.
first.