Many have no idea how it began, but here it is.
From singing "Mr money, can I be your only honey" to being one of the buzzing artists in Nigeria today, Asake definitely paid his dues. It all started after Yhemolee, an entertainer and nightlife enthusiast linked Asake, whose real name is Ahmed Ololade up with YBNL honcho, Olamide.
Being a bosom friend of Asake's and a huge supporter, he quietly sent Asake's next single, "Omo Ope" to Olamide Baddo to jump on it a drop a dope verse on the song. However, Asake had no idea that all this was underway until Feranmi played him Olamide's verse. A rush of emotions erupted within Asake, who could not hide his burst of excitement.
That singular move marked the beginning of the Asake of the moment. Certainly, this did not come as a shock to many who are accustomed to Olamide's gesture to the talents around him. Just as he did with Adekunle Gold, Fire Boy, Lil Kesh, Portable, and now Asake. We can only wonder who's next.
Asake has always been dedicated to his craft despite starting out as a Theatre Art student at Obafemi Awolowo University and as we can tell, knows his onions, but as they say, hard work and consistency, coupled with grace will always be a way-paver.
From their collaboration on Omo ope, Olamide not only took an interest in Asake but signed him to his prestigious record label, YBNL.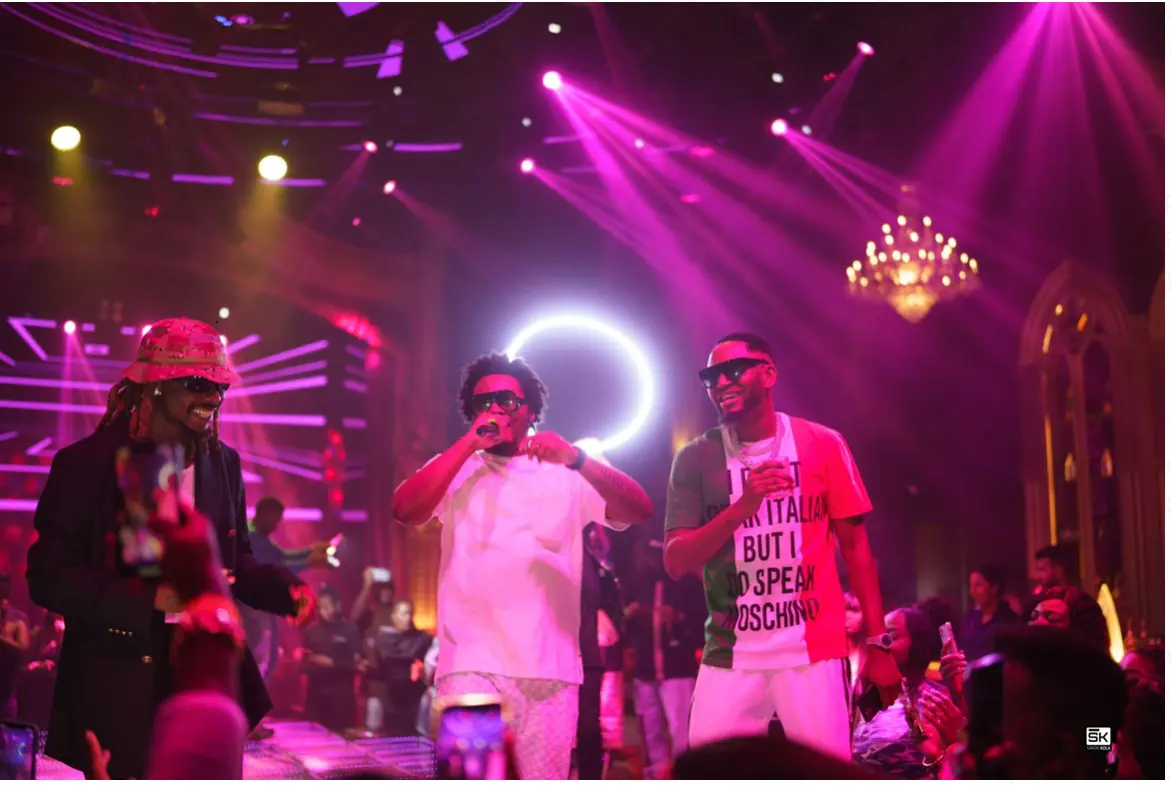 Despite being a late bloomer in an industry with tight competition, Asake's consistency not only drew him close to fame but has contributed to his smooth run.
From "Omo Ope" to "Sungba", "Trabaye", "Palazzo", "PBUY", and "Terminator", these songs have earned him 7 number 1 spots on apple music and now to his debut album Mr. Money With The Vibes – an album that houses 12 hot tracks.
Bear in mind that MMWTV has only 2 guest features; Burna Boy and Russ. This in itself is record-breaking in the history of Afrobeats.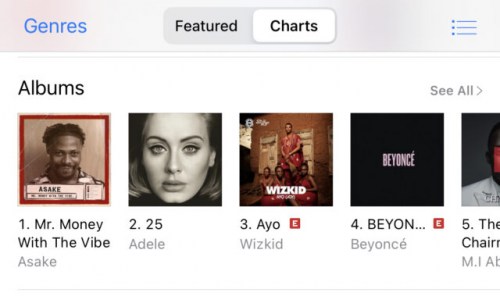 Although the minority has opined that Asake may not be able to keep up the momentum as we have several seen in the past by his counterparts, the new street king refuses to be fazed.
The "Mr. Money With The Vibes Album" houses a list of thoughtful songs. Songs that one can easily resonate with. The ones that would force you to have a sober reflection, as well as those to uplift your spirit in a jump. It's amazing how much work has been put into this.
The man of the moment did reveal that although his recordings are mostly based on his moods, he had help from Olamide on his album, making it a seamless process. The album has received accolades from the Afro-pop king himself – Davido.
In just a few hours of its release, Mr. Money With The Vibes spiraled up the ladder to become the number one Album in Nigeria, leaving behind others and also dominated the Top 100 Nigerian Chart.
In one of Asake's recent posts, he references Olamide, noting that all it took to change his life was one call from the YBNL record boss, Olamide Baddo.
One call from @Olamide and everything changed
Share This Song With Friends on social media Below: