Buju (BNXN) has attained a high level of success and reputation as a result of his skill, which has been demonstrated on hit singles, and his outstanding contribution to well-liked collaborations with well-known performers in the Nigerian music industry. This is undoubtedly an achievement that few unsigned artists can match.
If you have been pondering the next step to take your music career to the next level, Buju fka BNXN may as well be the ideal man to mirror after.
Who is Buju and What are His Musical Accomplishments?
Buju is a Nigerian singer, songwriter, rapper, and producer now known by the stage name BNXN (actual name Daniel Benson; born on May 14, 1997; age: 25). The young lad from Akwa Ibom State became famous after establishing himself on Buju songs like "Do Me Nice," "Spiritual," "L'Enu," and "Mood," where he worked with singers like Show Dem Camp, Zlatan, Burnaboy, and Wizkid.
Buju has significantly contributed to the development of the distinctive and intriguing modern Afro-fusion sound we have today. It stands to reason that he consistently collaborates with notable musicians in the industry and is currently regarded as one of Nigeria's hottest acts that one could possibly feature in the music industry.
On April 16, 2020 (just around his 23rd birthday), Buju was signed by Burna Boy's record label – Spaceship Collective. Surprisingly, the Afro musician did not renew the one-year contract when it expired in 2021. Instead, he made the decision to go at it independently and take advantage of other opportunities that come with being an indie artist.
Buju currently has his own record label – To Your Ears Entertainment, which he founded in 2018. It is under TYE Ent. that he has recorded songs like "Sorry I'm Late", "Never Stop," "Outside," "Kilometer," "Italy Refix," "To Your Ears," and "Catch a Vibe".
 Notably, the great artist formally changed his stage name on February 18, 2022. Buju Banton, a well-known Jamaican reggae dancehall performer, and he had recurring identity and potential commercial name conflicts, so Buju changed his name. He is currently known as "Buju fka BNXN."
Buju (BNXN) has established himself as one of the most sought-after and recognized musicians in Nigeria since breaking into the country's cutthroat entertainment market. He has received a ton of praise and glowing reviews because of his distinctive voice and harmonies, which are always outstanding. His opportunity to sing at Buju Songs during Wizkid's three-day concert at London's 02 Arena in 2021 was one of his most remarkable accomplishments. His fame started to soar and spread all over the world.
Despite having only recently entered the market, Buju received The City People Entertainment Award of Revelation in 2021. In 2021, Mood, his Wizkid collaboration, made its debut on the UK Afrobeat Singles Chart. He received a nomination for "Best Promising Artiste" at the AFRIMMA that same year for his massive song, "Outside." He subsequently won the "Next Rated" award and "Best Rap Single" at The Headies Award in 2022 for their "Feelings" collaboration.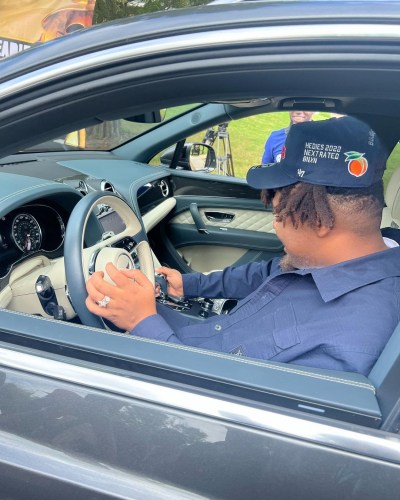 Buju fka BNXN is a viral superstar who is steadily building a reputation and climbing the ranks with each song. Due to his unequaled talent for expressing himself via music in bright rhythms and melodies, he has gained a sizable following and fan base. He has attracted the interest of several A-list musicians who thought highly enough of him to ask him to work with them on tracks that later turned out to be huge blockbusters.
We think this has been a successful career – especially as an indie artist – for Buju (BNXN) since he came into the limelight. We have provided some excellent tips to help you improve as an artist, just as Buju (BNXN) did it.
Tip 1: Develop Your Own Sound and Style
Today's world of the Nigerian music industry competitively demands that every artist – vocalist, songwriter,  singer, and producer – have their own distinctive sound, and that's exactly what Buju fka BNXN did! You really can't make it out especially as an independent artist if you don't try to stand out unique.
Tens of thousands of new songs are released every day, trust me, you don't want your music to sound exactly like everyone else's. You should go for "harmony and memorable rhythms", this hack makes you easily recognizable. You'd note that Buju (BNXN) even began freestyling with the aim of introducing his unique style, and owning his sound.
Tip 2: Create Quality Content & Utilize Social Media Effectively
Freestyles? Guess where Buju (BNXN) dropped them? On the internet of course. Independent or not, we all recognize the major role social media influence plays in the trajectory of a record's success.
With social media, you can reach millions of people with one click – one retweet, one repost by the right person could really just take you to where you want to be. Think of your audience as a true music enthusiast base. You can even give your fanbase a tag, and note what they like about you, plus their critics. You should also make an effort to provide a detailed description of who you are. Then drop solid and quality content that fits the audience you've created.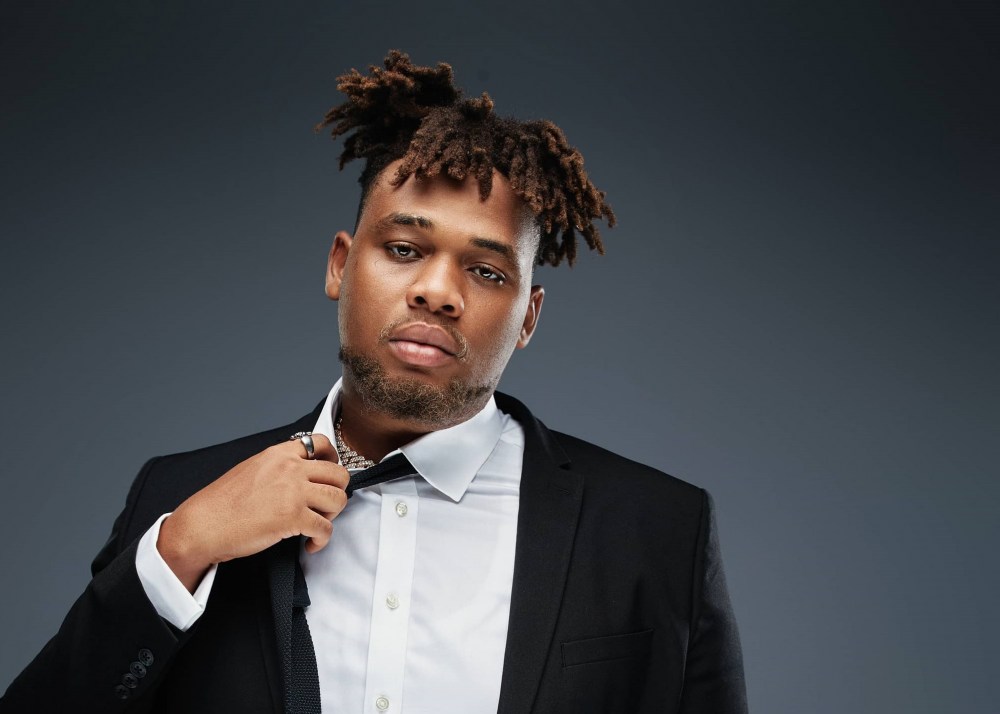 Tip 3: Connect with Top Artists in the Industry and Build Strong Relationships
BNXN has shown he's world-class and one of Africa's brightest acts. He does this, especially with his features. Now every artist wants to feature Buju (BNXN)! That's right, the talented act has collaborated with established A-list artists, up-and-coming ones, and mid-level artists.
See some noteworthy records that Buju (BNXN) songs feature on:
Feeling – Ladipoe
Finesse (Folake for the night) – Pheelz
Cold Outside – Timaya
Mood – Wizkid
Confident – Savage
Hustle – Reminisce and D Smoke
Bling – Blaqbonez
0903 – Enograe
Your Body – Basket Mouth
Icecream – Falz
Alubarika – Zlatan
His numerous collaborations with these artists are actually a proven showcase of his musical talent. You can really take a cue, take advantage of strategic relationships with folks in the industry and create with them.
Tip 4: Experiment with Different Genres and Styles of Music
Whether it's Juju, Apala, Highlife, or Afrobeat, a good mix of distinct melodies and rhythm has always been a powerful presence in Nigerian music, along with a variety of sounds and a groovy vibe to it. Buju fka BNXN does this mix so efficiently and with ease, he never fails to flex his songwriting prowess every chance he gets to.
Notably, you can take a cue from Buju (BNXN) songs as he casually mixes R&B, Pop, Jazz, and Hip-Hop with Afrobeat. He also didn't tag the distinctive sound, he just make melodies for his audience to vibe to. That's content!
Tip 5: Develop a Consistent Release Strategy for Your Music
With Buju as a case study or not, every artist and management should note that effective music marketing requires a constant content release strategy now more than ever. Creating the art is one thing, but a strategic content release is particularly another aspect of the music business. You can maintain this strategy each and every month, it will definitely require extensive planning, not to mention execution.
Share This Song With Friends on social media Below: