Since making a name for himself in the popular music scene, Asake, a performer from Lagos, hasn't ceased dominating the charts and airways. Since the start of 2022, Asake's name is practically guaranteed to come up in every discussion you have on Nigerian music. Asake's success thus far is the result of Olamide's immense influence on Nigerian popular culture as well as his own artistic brilliance. The rapper's participation in "Omo Ope" and the signing of Asake helped the up-and-coming artist break into the public.
Read on as we have a detailed discussion on how Asake is proving himself the worthy king of Street-Pop, his influence on the music industry, and the future of Street-Pop in Nigeria.
Exploring the Landscape of Nigerian StreetPop
Notably, Nigerian Street-Pop in the 2020s is less reliant on the rules of Hip-Hop for its compositions and instead draws from a variety of genres to fulfil its intended mission of archiving the survivalist themes of life in the slums where most of its stars are born as well as motivating people to work hard for a chance at upward mobility. The new generation of Street-Pop is led by stars like Bella Shmurda, Seyi Vibez, Zinoleesky, and Balloranking.
Understanding how the genre's sound has changed over the past recent years, from fast-paced songs like Chinko Ekun's "Able God" to mid-tempo songs like Bella Shmurda's "Contraband," is essential to understanding why Street-Pop as a genre has become so popular. Moreover, frontier Street-Pop producer, Rexxie, claims that when he first began working often with talented artists like Zlatan and Naira Marley around 2017, he had to introduce a new variant to the original street sound.
Street-Pop has been injected with some frantic and complex songs throughout the last two years. Neo-soul music served as an inspiration for Balloranking's critically acclaimed album "Trench Child," which was released in 2022. With his contemporary take on Apala, a renowned Nigerian genre with roots in the oral tradition of the Yoruba people, Seyi Vibez underlined his own inspiration. Apart from Zinoleesky, who continues to experience both commercial and critical success with his slick vibes with Street-Pop, Seyi Vibez has really taken the Nigerian music business by storm over the past three months with his lit vibes.
The talent of street music's upcoming storytellers, who are crafting captivating, sympathetic, and multifaceted narratives about their struggle-filled lives and the joy of upward mobility, is almost as crucial to the genre's appeal. This appeal is exactly what Asake has brought on. The sound of Nigerian Street-Pop was transformed in 2022 by Asake's skillful blending of Fuji, Amapiano, and shouted crowd voices.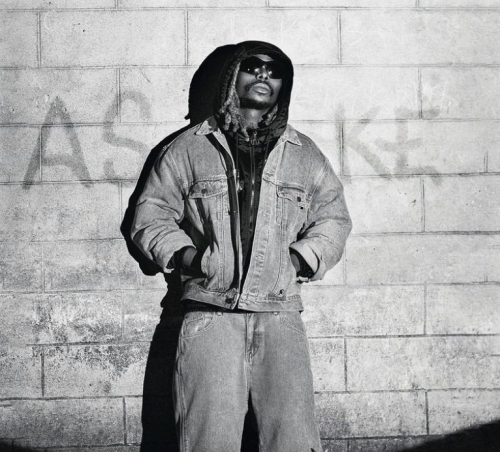 What Makes Asake's Sound Unique?
The secret to Asake's incredible success may be his free-spirited aura. Plus, the street patois and slang, mild-mannered urban thuggery, cheerful choral enchanting music, and jubilant fuji melodies with a mix of classic R&B patterns are really a mad genius combo to hear. This is undoubtedly above and beyond the conventional Amapiano everyone assumes his music was all about – Amapiano makes all genres mix more alluring.
Asake's diversity is undoubtedly his greatest asset prowess as an artist, as evidenced by the variety of styles he has included throughout his record. Asake has artistic expressions that seem to be influenced by his apparent interest in consuming Nigerian pop culture. It shows in his music that he understands the rhythms and hacks of true Nigerian music.
Notably, Asake is a talented singer that has a gift for vocal layering, also known as "crowd vocals." His music has since been distinguished by the skillful utilization of those crowd vocals, which he uses to craft both his verses and mostly choruses. In addition, live instruments like the violin (on songs like "Omo Ope" and "Sungba") and the saxophone (on songs like "Dull" and "Nzaza") play a significant role in what makes Asake's music unique. As you listen to Asake and enjoy his music, you may find yourself examining both the intentionality of his craft and his skill to organize the vocals in his music perfectly.
Another unique element to note is TG Omori, the notable West African music video director, and intriguing cinematographer, who is responsible for shooting the majority of Asake's videos off of the album. They always make an effort to reproduce the songs' fast tempo and complex layering in the visuals. The settings are a mix of eclectic and peculiar. Notably, Asake assumes a variety of personas and responsibilities throughout the whole music process.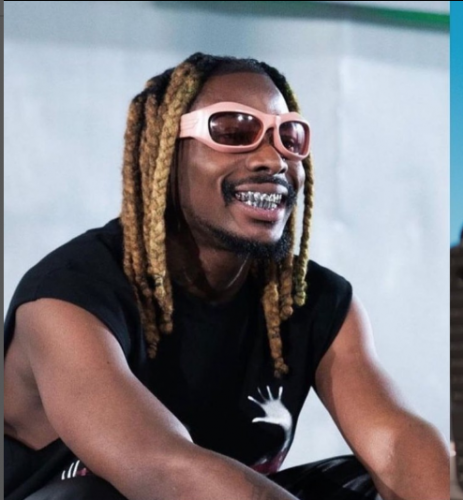 Themes in Asake's Music & Lyrics that Reflect Social Issues & Experiences in Nigeria
Asake sings music that delves into serious subjects like toil, street smarts, camaraderie, and vanity. Plus, we have heard him remarkably do well as a lover boy too on tunes on other songs You should note that Asake's lyrics have a strong sense of relatability in most of his tracks.
On "PBUY (Peace Be Unto You)", Asake plays the character of a preacher, chanting a mantra for every typical young person hustling to escape the grip of poverty while living in a fast-paced city like Lagos. The unwavering devotion that listeners have for his music is built on the relatability that comes with it.
Dull, the first track on the album, "Mr. Money with the Vibe", showcases the musician's astute curatorial eye. Asake's voice is not the first voice you hear on the song or the album; rather, it is a choral plea delivered in a traditional Yoruba incantation that heralds Asake's ascent to glory. There is just some spiritual feel to this particular track.
There are also songs like "Nzaza, Ototo, Reason" that are courageous tunes and anthems for street hustlers out there. The mid-tempo soft music seems like an incredible task of turning the tune into a Street-Pop for music lovers to enjoy. But Asake said, "watch this". He released a classic in those three beautiful songs.
Asake's album, "Mr. Money with the Vibe" is so full of live and powerful lyrics. Notably, the album went on to be the highest-charting debut Afrobeats album on the Billboard 200. The album also made the charts in the US, the UK, and numerous other western nations.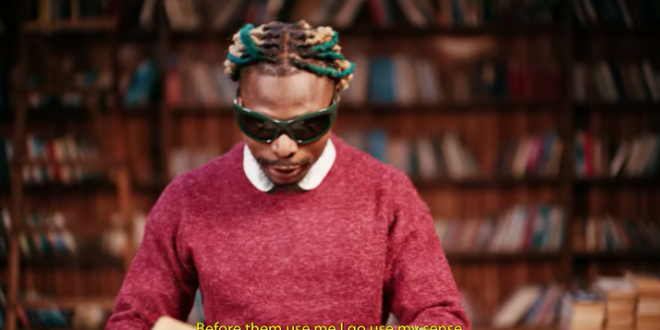 Asake's Influence on Future Generations
Asake is ready to perform on stages around the world, and you can tell by the way he conducts himself when giving a performance. His outfit selections and stage antics spark discussions on social media. When Asake music drops and listen to download, sometimes they can hardly make sense of his lyrics, they are unable to resist his unmistakable flows too. I think every new generation artist can take a cue from Asake's sleek approaches in both the music studio and business. You can check out Asake Music, download mp3, and enjoy greatness.
Though with the support of a major label like Empire, Asake has access to tools that might catapult him to dizzying heights. With a roster of famous Nigerian musicians like Fireboy DML, Wande Coal, and BNXN, Empire has subsequently established itself as one of the key groups responsible for the recent upsurge in African Music. The label appears to be highly motivated by Asake's success to take more chances and devote more funds to the singer's career. This is a big deal for the African market as more artists are looking for a breakthrough like this.
Conclusion: Unlocking the Future of Nigerian Street-Pop
Note that several indigenous rappers, including Lil Kesh, Viktoh, CDQ, and Oladips, rose to prominence as a result of Olamide's prolonged dominance over Nigerian pop music. Much later in the 2010s, we have Zlatan and Naira Marley adding a rebellious edge to the rhythm of indigenous Hip-Hop. Today's local rap has somewhat developed from its Hip-Hop roots, blending into the exciting new subgenre of Street-Pop that is quickly taking over as the most significant element of Afropop.
Yes, that's right! The music of the moment in Nigeria is Street-Pop. The genre is driven by a collection of artists whose works are as unrelenting as they are authentic and hardworking. It used to be more difficult to tell the difference between mainstream artists and Street-Pop artists, but I now believe that the latter are the ones that we want to listen to and connect with. Take a good look at the charts and you will see for yourself how acts like Bella Shmruda, Asake, and Seyi Vibes stayed put to give Street-Pop a deserving audience.