Davido's mother, Larissa London, sobs about how difficult life has been for her and explains that the picture of Davido and Dawson is more than a year old.
She made this revelation while fielding questions from her fans who threw various questions to her during an Instagram Q and A session.
One netizen tried to deride her by saying that she had been so anxious to post the photo of Davido and son on Father's Day.
Responding to this, she revealed that the photo had been an old one from last year and could just as well would have posted it last year if she had wanted to.
"Lol the picture is like a year old. I could have posted it last year but ok," she said.
Another netizen praised her beauty while urging her to give them more contents; Larissa London in response revealed that behind the facade she portrays, things have been quite difficult for her and she's been trying to get things together.
She said;
"I'm not going to lie, life has been challenging. I've been trying to get my life together".
 See her posts below;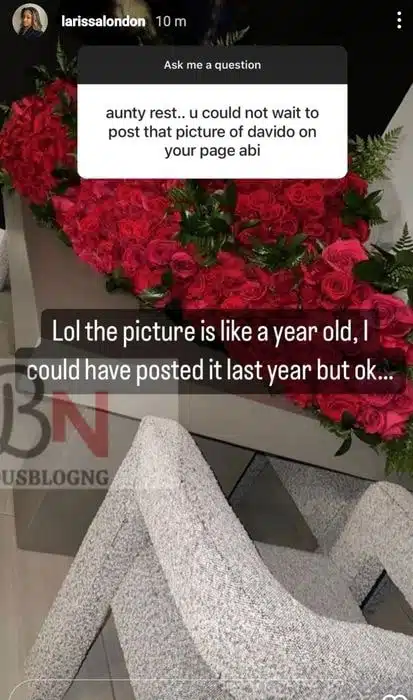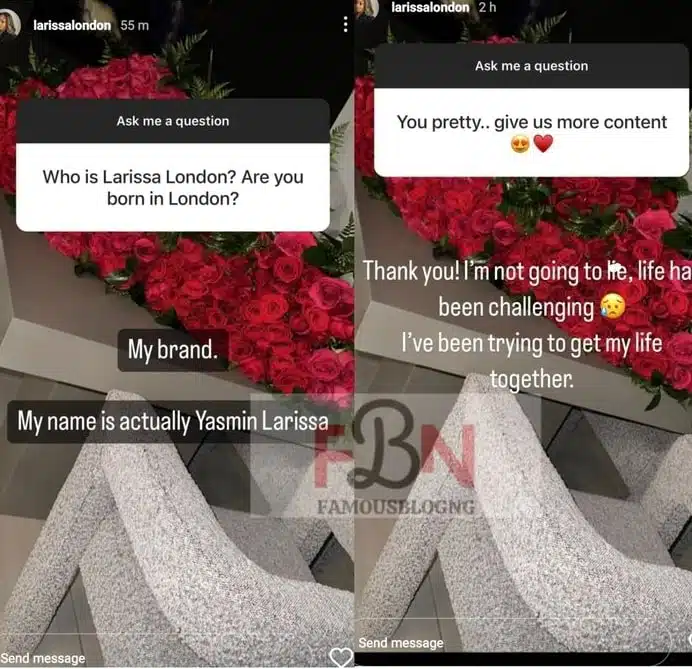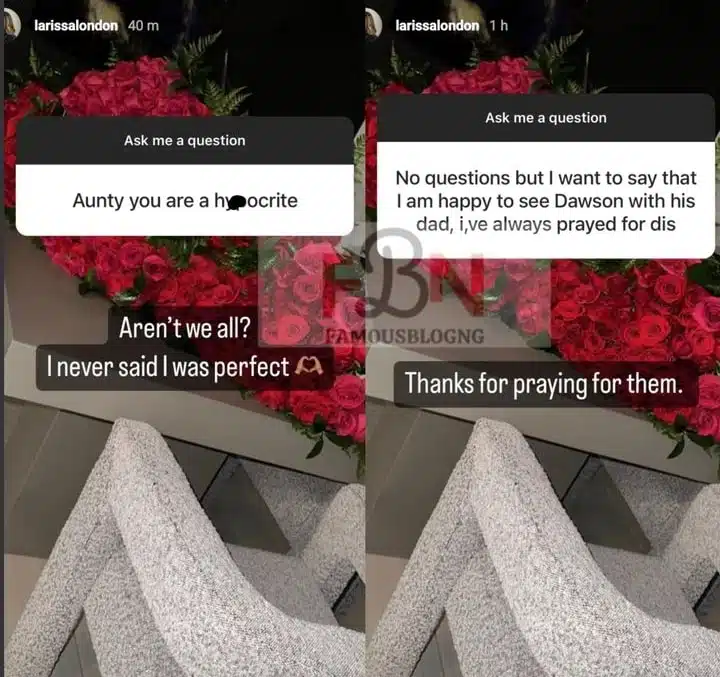 Share This Song With Friends on social media Below: